Schedule
August 30-September 5, 2024
.
Visit Colorado and the West with your wonderful Tibetans! Welcome. Your TTCA is setting out to make this the best National, yet. Show Chair: Lauren Fox
Your club is setting out to give you fine accommodations in a vacation and scenic area. See your friends and make new friends.
2024 is a time to compete, relax, enjoy your club associations. It is a rewarding experience to meet the Tibetan Terriers. Get to know and experience the environment of Colorado in 2024.
The TTCA in Colorado Springs, Co. 2024
Time to breathe. See the landscapes. Bring your Mountain Tibetan Terriers
The Auction at this National will feature the Chair, Sharon Hurd and her plans for our 2025 National in Richmond, Va.
We are honored to be able to host Daniel Smyth Esq. as our Conformation Judge. See all of our Judges and their bios here.
Our Colorado National will offer our Booklet, Premium here when it is ready. For any forms or announcements check this page.
Make this 2024 National your favorite Western experience. Create a Memory in 2024.
Our up and coming competitions include fascinating, fun, and new events. Learn about these categories.




Make A Reservation Link to the Hotel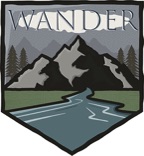 Contact us if you need help or hit the Committee menu button and call the appropriate Chair-Person.Website content & design, <getman@me.com>